To be welcomed with a smile,
To be welcomed with a smile, to enter an ancient palace of the fifteenth century and discover its peculiarities, appreciating the subtle connections between modern and ancient, leaving the superfluous to find the essential in small gestures, in the scent of the sea that comes in through the windows, to abandon yourself to the genuine flavours and smells of the past, in the sweets and savouries home-made for you with quality ingredients. 
This is what you experience as a couple, with your family or friends during a stay at the B&B Tre finestre sul mare.
The B&B Tre finestre sul mare is the ideal place to stay in Grottammare if you love the old town, if you are looking for a solution close to the sea, if you appreciate a management that guarantees environmental sustainability. It is also an excellent starting point for treks on foot or point of arrival of a tiring bicycle tour and also as a base for food and wine and cultural tourism.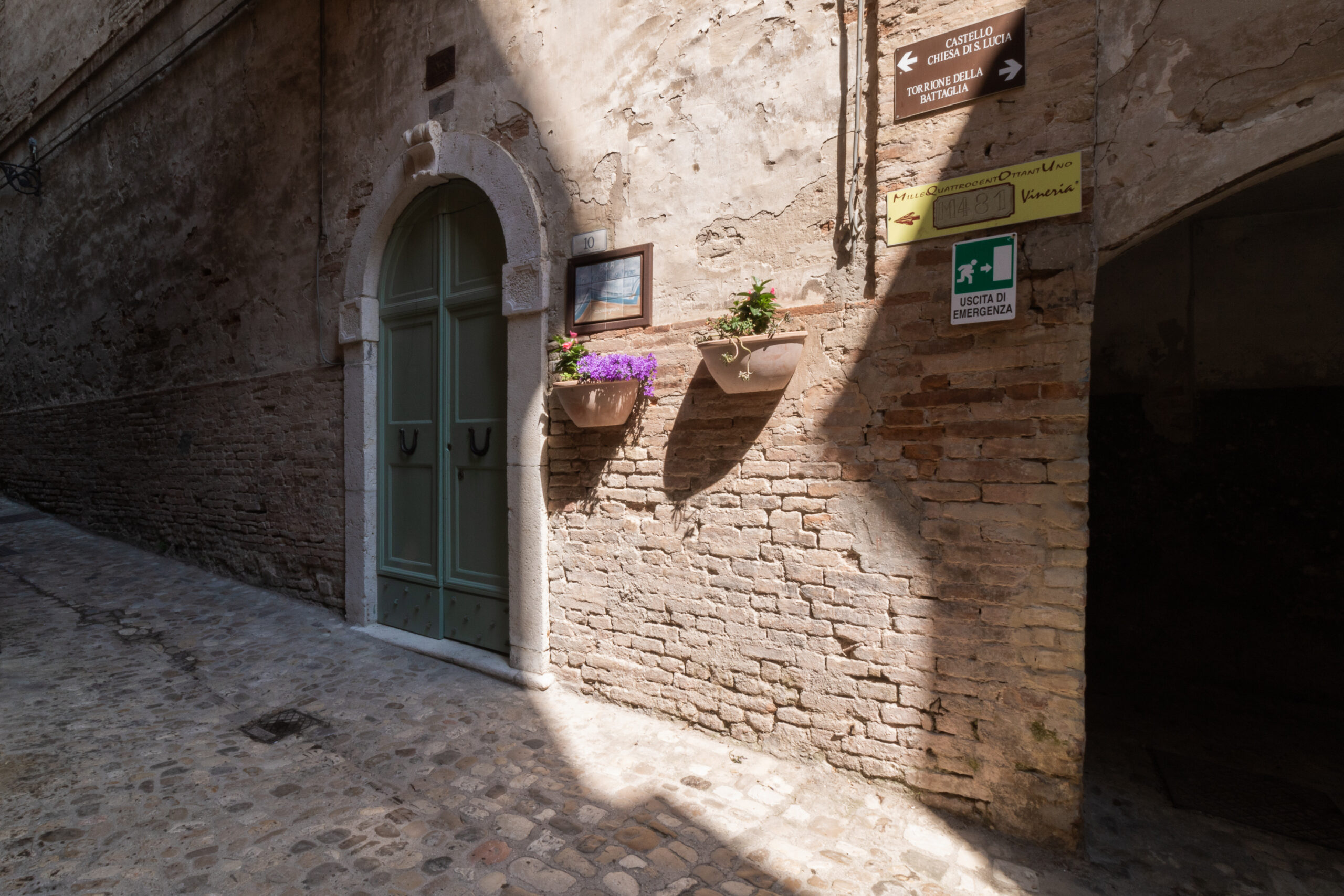 The building, which dates back to 1481, was renovated in 2013, maintaining its historical characteristics, particularly on the floor used as a B&B.
Local materials and workmanship were preferred, paying particular attention to detail and creating spacious, comfortable rooms with large bathrooms, in which nature enters powerfully from the windows, which open onto an ever-changing sea: at times of impetuous storm, at other times streaked with white foamy waves and at other times of almost deafening calm.
Inside as well, existing furnishings were restored, modifying them in natural tones in order to give the interior a unique character in harmony with the surrounding environment. We have deliberately preferred to maintain the ancient value of the house, sometimes being forced to give up some of the functional features of standardised, modern hotels, because the gestures and manners of ancient times contain a wisdom that must be valued and enjoyed. Attention to detail has been and continues to be a pleasurable endeavour.
We are a traditional family of five, two parents, Luca and Caterina, and three teenage sons, Linus, Emil and Theo. We have a passion for the appreciation of heritage and knowledge from the past, for the quality of the food and service we offer our guests, and for the protection of the environment. For us, this translates into the appropriate use of this building, which has been handed down to us by our parents and, before that, by our grandparents and great-grandparents. Our idea of tourism is one of slow and respectful sharing.